Category Archives:
Philip's Musings
Showing 10 posts of 74 posts found.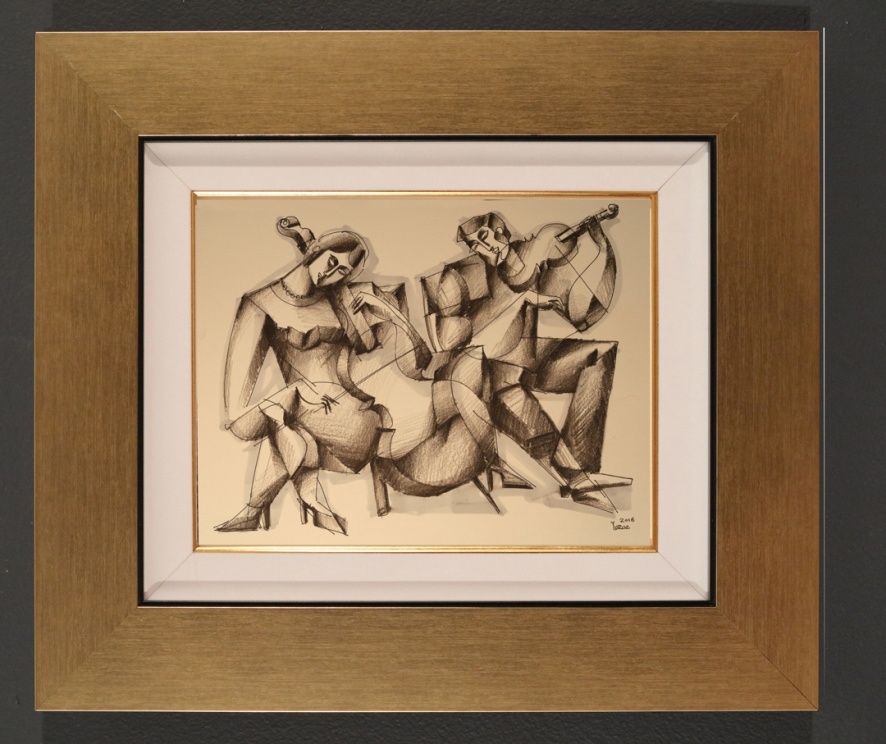 The value of music art is beyond measure and is extremely important to our psyche.  When the world is challenged, music speaks and art echoes.
Our sponsorship of Yarlang Records with a series of DSD 256 recordings was our way of giving back.   Supporting the arts has been a constant in our lives.  A master visual artist / painter / sculptor we have had the pleasure to collect from during the last two decades and recently have the pleasure to work with is Yuroz.  Yuroz comes with many accolades and is no stranger to the music industry as he was the official artist for the 35th Annual Grammy Awards for National Academy of Recording Arts and Science,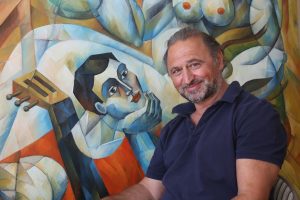 An internationally celebrated narrative painter / sculptor of Armenian descent, Yuroz has been a Los Angeles resident during the past 30 years. He uses symbols to tell his stories musical instruments are prominent throughout his work as a symbol of creativity.
A music lover and a flautist, Yuroz uses musical instruments in his paintings to symbolize the expression of ours dreams and a manner in which we serenade our loved one. He always paints with music on and recently we have had the pleasure to introduce Yuroz to high fidelity sound.
Equipped with a pair of Eclipse TD-M1's, Yuroz discovered that high fidelity speaker system allows him to disconnect from the world, hearing each whisper, each breathe and each echo from the musicians' instruments. "Discovering details I did not know exist in my albums makes each record a new adventure for me. It's like it wakes up a part of my brain that was asleep, channeling so much excitement and energy when I do my design work on my desktop".
As a tribute to the musicians and composers, he released a series of drawings, "The Musicians", to express his gratitude to the musical professionals for sharing the voice of their souls.
Yuroz communicates in silence but viewers can definitely feel the vibration from each line, each curve, and each brush stroke he puts down. "When one art form inspires another, it sparks creativity and gives meaning to what we do as artists," says Yuroz.  In this series, the contrast between each sharp line and each sensual curve, and the harmony between the multiple shades of charcoal grey to create three-dimensionality draws a parallel to the rhythm of the music created by all the masters with work that touches him every day.
For more information about this series, contact Yuroz's representative here or call 1-888-886-6762.
View more paintings in different genres with music themes here.

I have always been drawn to the early chamber music of the great composers, such as Beethoven & Mozart and have a soft spot for their piano trios. Imagine my delight in sitting in on a recording at the Orange County Performing Arts Centre as a guest of Yarlung Records who were recording the Sibelius Piano Trio playing Sibelius' early chamber works in DSD256 on a Merging+ Horus. While Sibelius's reputation rests almost wholly on his orchestral output of tone poems and symphonies, in his youth he honed his craft on chamber music; his string quartets are known but the piano trios predate them—some of which have not been published yet.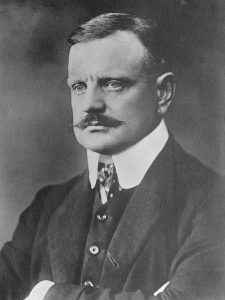 In 1881, he started to take violin lessons from the local bandmaster—Gustaf Levander—and immediately developed a strong affection for the instrument. The same year, Sibelius (aged 16) and his siblings formed a trio in which his elder sister Linda played the piano, younger brother Christian the cello and Janne the violin. Their mother played the harmonium with the children. "We played together; Janne played the violin, Kitti the cello, mother the piano or the harmonium. Janne composed for piano and violin at a fairly early age, and I had to accompany him from the notes he had written down, which was not easy," Linda Sibelius later recalled.
The first mention of a composition can be found in a letter Sibelius wrote from Kalalahti, dated 25th August 1883. He disclosed that he had composed one trio and was working on another. "They are rather poor, but it is nice to have something to do on rainy days," he wrote.
In February 1884, Janne got hold of Johann Christian Lobe's work Lehrbuch der musikalischen Composition, which he called Compositionslehre in a letter to Uncle Pehr (his musical mentor).
These early works must be seen against their background: the music is astonishingly good considering that it was written by a teenager who, apart from a few piano and violin lessons, had received little formal instruction and who had studied musical theory on his own with the help of a couple of books. Music making is still alive and strong in Europe today, where families place a high value on their own ability to perform and not just consume.
And yet, the music exhibits all of the joie de vivre that one finds in early Beethoven, such as the Piano Trio No. 2, Opus 1. His was a natural talent, unencumbered by too much musical education, allowing him the freedom to experiment and innovate. In Piano Trio in D Major, JS209 Korpo, the gorgeous melodies are in the romantic vein, much as in his later symphonic compositions. But he was free to roam with musical expressions which he does to great effect in Nene, which truly sounds like music from another century. While not as "out there" as Bartok, it's nonetheless rhythmic and energetically propelled. It's interesting in that you can't guess where the melody will lead to next.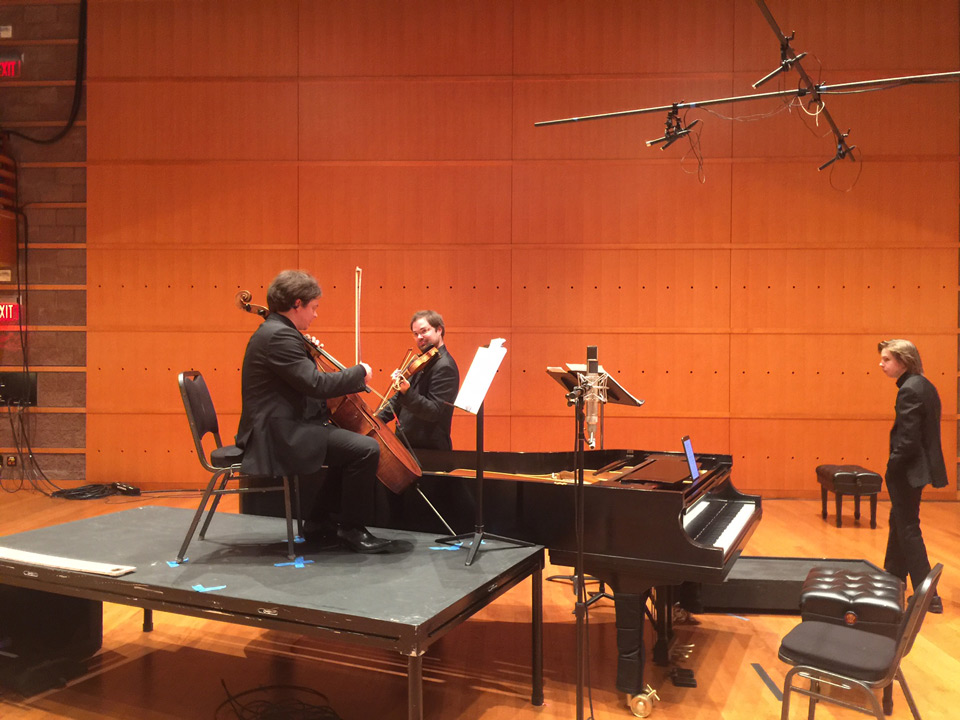 Stereophile's Jason Victor Serinus just wrote a rave review of the Yarlung Records DSD recording of the Trio:
"With their matching wide, distinctly un-stylish yellow ties and dark blue suits, the men of the Sibelius Piano Trio hardly look like world-class musicians. But once you hear their 2-CD Set from Yarlung Records, best appreciated via stereo and multi-channel DSD downloads—you'll understand why their debut recording of trios by Sibelius and contemporary composers deserves a place in your collection… The writing is alternately exotic, unabashedly romantic, and energizing. I expect you will want to play this music again and again. I certainly do."
Here is great music that deserves an audition. It might take a few listens to fully grasp and familiarize yourself with, but I can assure you that this will be time well spent and may provide a wonderful, quieter moment soundtrack to the rest of your life. Sound quality is superb—in fact breath-taking in DSD256—you owe it to yourself to try and catch a live performance.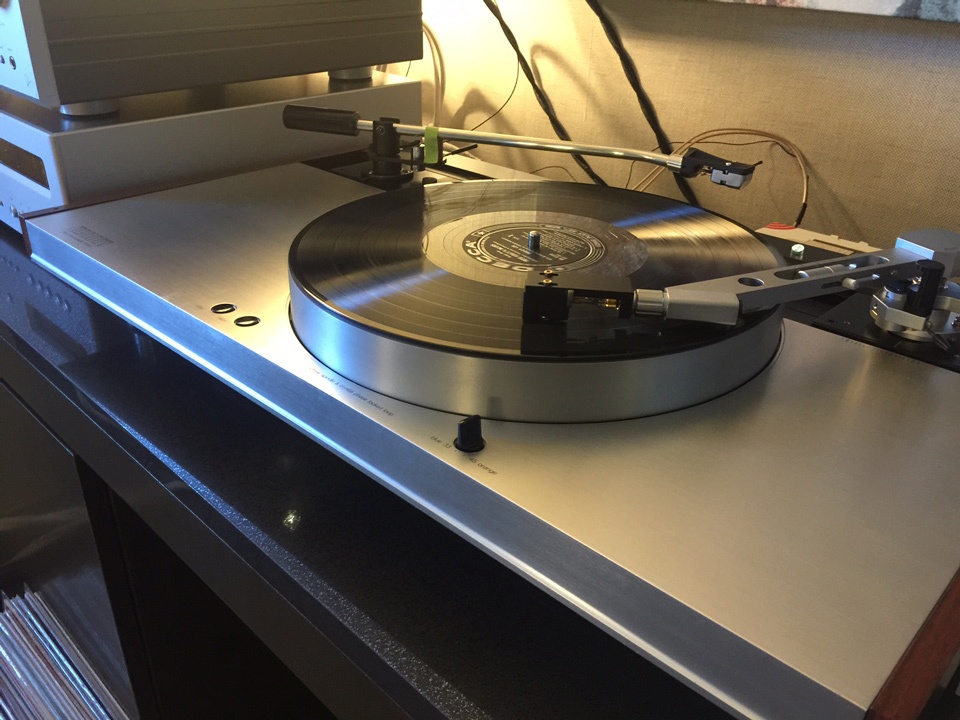 Originally announced at the Tokyo Show in October of 1976, the PD-444 was Luxman's flagship direct drive turntable—massively expensive and ambitious. The family-owned Luxman out of Osaka created it in conjunction with Micro Seiki of Tokyo—by then the uncontested champions of Japanese turntable consultancy and invention. While Luxman's aesthetic signature is strongly evident (swathes of thick, brushed aluminium, elegant rosewood cheeks, the refined palette and typography), the clever steel plinth sandwich and the drive mechanism is Micro Seiki all the way…
The direct drive motor (custom built for Luxman by Mitsubishi) is one of the best ever—in any deck. The MDS152C, a "load free" spindle system—in which integral, opposing magnets effectively relieve the motor of around 80% of the platter's considerable weight—offers notchless, seamless, silent and peerlessly regulated drive. Correspondingly, pitch is absolutely rock-stable.
Although slim in profile, the plinth is massively dense; beneath the handsome alloy plate lie sandwiched layers of timber board and thick iron, which bring the whole deck's weight to approximately 55 pounds.  Suspension is accomplished with feet containing spring mechanisms and neoprene-plus-silicone-grease damping (completely enclosed and service-free).
The Luxman PD-444 can accommodate two tonearms—a 9-10″ arm in the conventional spot to the right of the platter, and a 12″ arm to the rear left. Tonearms are ingeniously mounted on locking sleds (made from black anodised alloy and zinc!) on the rear track and can be easily adjusted to perfectly dial in spindle-to-pivot distance (there's even a reference scale to assist this). There are two Luxman armboards included and an original boxed adapter plates for another, slimmer-based arm. To make the whole double tonearm fun even easier, the underside of the turntable has a switching box—you simply run the cables from each tonearm into the box and have a standard RCA interconnect to the amp/preamp. A simple button on the front of the switching box allows you to select instantly between the two arms.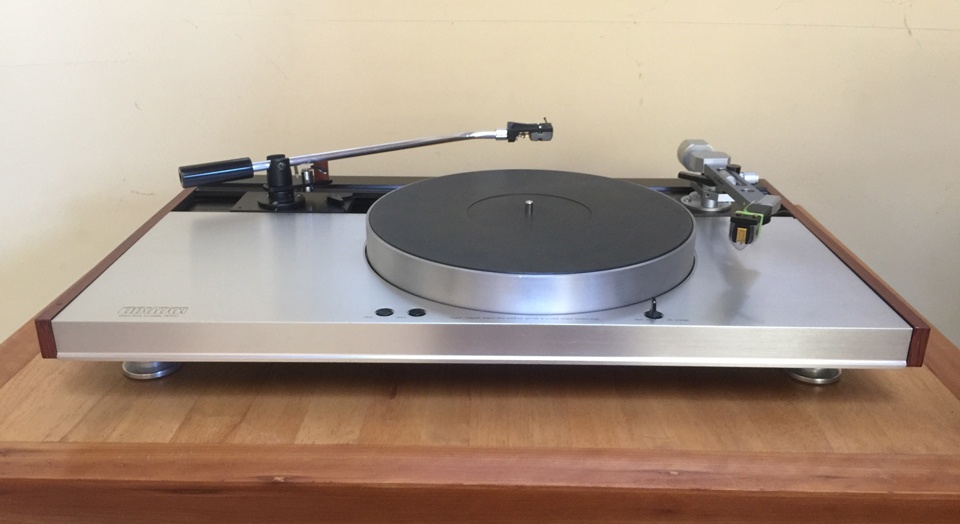 The PD-444's inert construction, ingenious suspension and eminently "even" drive gives a sonic reproduction few decks have come close to. Completely counter to the UK turntable manufacturers who were spouting at the time about belt-drive being the only way to achieve PRAT (pace, rhythm and timing) in musical reproduction, this MDS system relies on near-perfect timing (not hyperbole) for its timing—what a novel idea.
While it does not match the Technics SP10 mk III in sheer resolution in stock form, it does offer instead a warmer, richer, fuller tone. However, a modern turntable isolation platform will narrow the resolution gap dramatically while still allowing the listener to enjoy Luxman's famous rich tone.
Its little speed indicator prism, glowing blue for 33.33rpm and orange for 45 (one of the most delightful design touches imaginable) shows the motor to be capable of bringing the platter and heavy gauge (but flush fitted) PM2 rubber mat up to correct, locked speed in an instant.  My checks with a stroboscopic disc confirm its accuracy.
I bought mine eight years ago, while Luxman was still developing their return to the analogue world. I originally mounted an SME 3012 on the left and a Triplanar on the right. (Frankly, it wasn't until Luxman introduced the PD-171 that I learned how to extract the most that a Luxman turntable could offer. A complimentary turntable isolation platform turned out to be essential. Finding tone arms and cartridges that dance together sympathetically was also critical.)
Back to the PD-444, I put it aside for a couple of years and when I returned to it, I was utterly dejected to find that:
The Stop / Start switch had failed, but a temporary fix was to short its circuit.
More critically, the table could no longer maintain the correct speed. Finding someone who was willing to undertake the restoration of the electronics was a bigger nightmare than I ever anticipated. I initially gave it to a friend, who's a very accomplished EE, but after a year or so waiting for him to get around to it, he returned the table and said that it was uneconomical to repair. I reached out to Luxman in Japan and asked for their help. They admitted that due to the lack of spare parts for a 40 year old table, there was only a 60% chance of success.
I was tempted to start a project with either the Thorens TD124 or a Garrard 301, but the appeal of having a vintage two arm turntable that could play both mono and stereo simultaneously won me over to finish what I already owned.
During AXPONA 2015, our local dealer George Vatchnadze (Kyomi Audio) introduced me to a Russian service technician—Roman Sokolov of Electronic Engineers, Inc in Chicago (phone 773 202 0909). I met Roman again at AXPONA 2016—in the interim a couple of dealers told me about this fantastic Russian technician in Chicago who repaired vintage audio gear—so having seemingly little to lose, I entrusted my prized vintage table to his capable hands.
Two days after the table arrived in Chicago, I received a phone call from Roman. "I have good news & I have bad news.."
The good news: table's electronics had been overhauled and now everything worked perfectly. Lights, switches, speed control—great.
Bad news: at some stage in the tables life, it had been shipped with the platter in place and the shipping box dropped, resulting in a platter that rode up and down ¼" at the rear, where you would never think to look for damage. But also where I needed it work perfectly for the 12″ arm.
Where the hell do you find a 40 year old custom motor and spindle?
I called Sean Casey of Zu Audio and explained my dilemma. Sean instantly offered to lend me whatever parts I needed and install them for me in his free time. So the table was shipped to the Zu factory, where Sean swapped out the motor housing and spindle. Sean returned the damaged part to me at RMAF, which will now need to be entrusted to a machine shop for repair and of course returned to Sean Casey (along with a gift of Ireland's Uisce Beatha—the Water of Life.)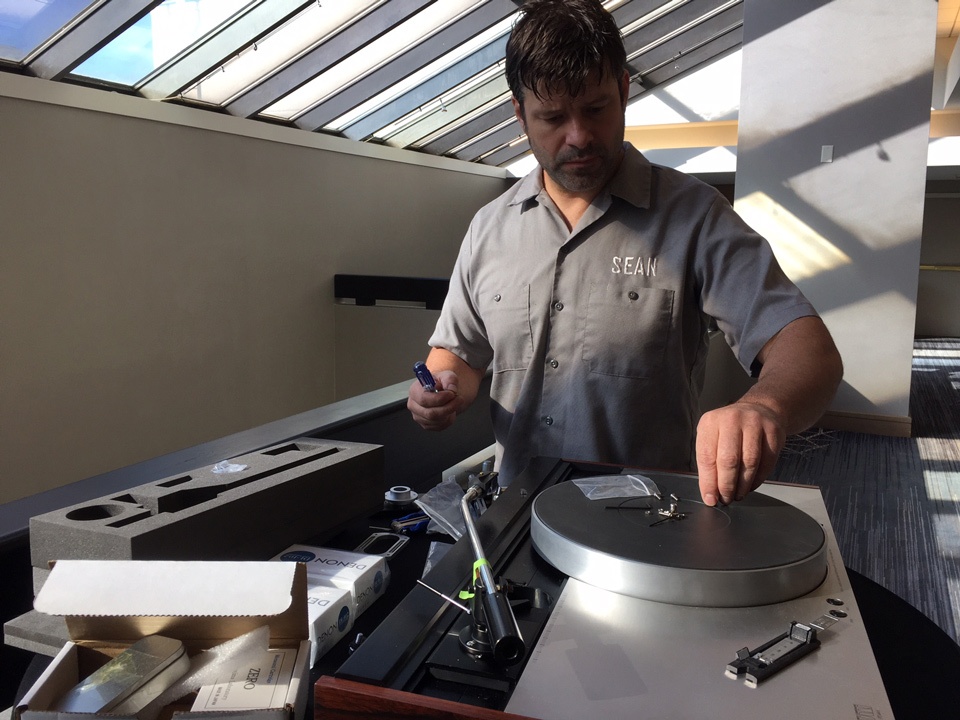 Sean was also kind enough to mount the Schick 12″ on the arm board with a Denon 102 as well as the Abis SA1.2 with a Miyajima Zero. Unfortunately, the Abis arrived too late to be properly mounted and we were unable to get the VTA right, so we ended up using the Schick & Denon 102 for the duration of Philip's Happy Hour at the Eclipse TD room every afternoon from 2:00 to 3:00 pm, where I delighted in playing mono LPs.  We hope to repeat this happy event next year at AXPONA in April and the new LA Audio Show in June.
The table was shipped back to Zu after RMAF to have the Abis correctly installed.
I have an original mono of Frank Sinatra's Sings For Only The Lonely on Capitol, which truthfully sounds mediocre on my expensive modern stereo cartridges. In mono, Frank is in the room, as large as day. There is a wonderful three dimensionality to the soundstage; Frank sounds like he is living and breathing in the room with us. By the way, the MoFi reissue is also mono and sounds wonderful on a modern stereo cartridge. But the original in comparison is tonally denser and chunky.
As a teenager in Cork, Ireland, I used to hang out at Elma Sound Studios under the tutelage of Russian emigre Norman Young, a recording engineer. Whenever we had free time, he loved to play mono records to show me what I missed. One of his favorites was Jane Morgan singing "The Moon Is Yellow" from Jane In Spain.  OK, it's a little dated sounding with the orchestral accompaniment but the singing is pure velvet and the sound quality is crystal clear—as good as Peggy Lee's "Somebody Loves Me" from Soundtrack of Pete Kelly's Blues—both of which will probably surface on Demo XIX.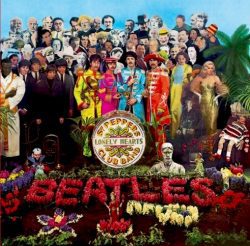 One of the highlights of RMAF was getting to hear my original mono U.K. Parlophone pressing of The Beatles Sgt Peppers Lonely Hearts Club Band. "Being For The Benefit Of Mr Kite!" took on a completely new dimension as we heard a young John Lennon sing with lots of reverb added to his voice and the equivalent of a foley stage add all sorts of wonderful sound effects to the back drop. (Thanks to Michael Fremer for decoding the matrix numbers while I was purchasing the LP from the U.K.).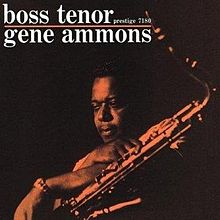 Gene Ammons' "My Romance" from Boss Tenor—we played a cheap mono reissue with dazzling effect. Gene Ammons was in front on sax with Tommy Flanagan on piano and Doug Watkins on bass. The sax enveloped the room and was utterly credible as a musical event. More than one listener commented that as long as you were seated between the two Eclipse TD510ZmkII loudspeakers, he never realized that he was not hearing a stereo soundstage—the presentation was so convincing. Alan Sircom, editor of HiFi+  remarked, "Say what you want about stereo, but one channel of effortless, dynamic, and vivid sound is hard to beat.."
So what's left? Well, the massive original dust cover has a split that needs to be repaired & polished. I had the rosewood trim pieces restored last year and they look like new. Sean commissioned a couple of Zero flight cases for our PD-444s.' I will remove the captive power cord and install an IEC inlet so that we can use modern power cords.
Then it will take a while to find the right arm / cartridge synergies for both mono and stereo. The Schick is a wonderful choice with either the Denton 102 and or 103. Both of which I have yet to hear with the Latest Zu mods. As you can read, this is an exciting ongoing project that will deliver terrific musical enjoyment. I  used this to record the mono tracks for Demo XIX which should be finished in time for CES 2017. I expect to have a selection of mono cartridges on hand to find the most complimentary for any given tune I need to record to DSD.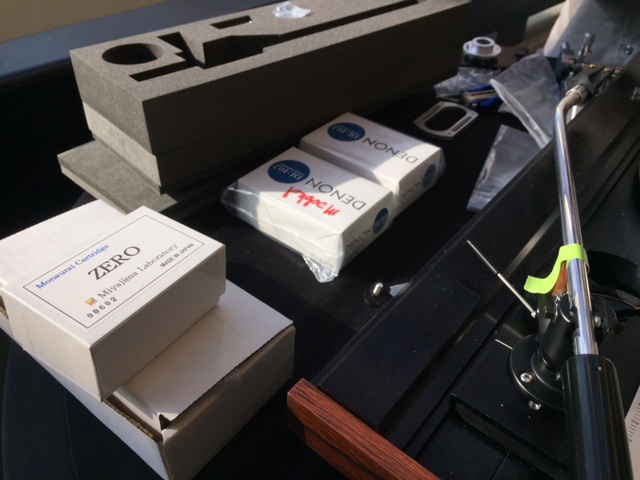 Last but not least, I plan on experimenting with different feet supporting the table, as I feel our understanding of vibration isolation has improved over the past 40 years. So far the Nordost Fut are working like a champion—lowering the noise floor, digging out the low, low bass and cleaning up the midrange. What is there not to like?
I bought approximately 100 mono LPs in the past two months and am thrilled with both the musical and sound qualities of both jazz and vocal. Only the classical LPs have been frightfully hit or miss. I've been trying to stay away from early 50s albums as there were so many different EQs at the time before the RiAA standardization.
This is an ongoing project that has delivered many hours of fun for me and my friends. Now if I could only find a near mint copy of the original mono pressing of Johnny Hartman's "I Just Dropped By To Say Hello"…
Hi-Fi+ singles out Luxman / Eclipse RMAF room for "exceptional sound"
This weekend at RMAF, Philip will be guest DJ from 2 – 3 PM everyday in the Eclipse room (#2014), spinning a restored Luxman PD-444 turntable; which celebrates its 40th  Anniversary this month.
If you have never heard well executed mono, you have no idea as to how rich and palpable it sounds. I'll be bringing my original UK first pressing of the Beatles Sgt. Peppers in mono. Also, Buddy Holly will come alive—Frank Sinatra, Nat King Cole, Ella Fitzgerald and many more legends—should be a blast.
Mobile Fidelity One-Step reissue of Santana's Abraxas
I have played a Test Pressing of this monumental album first at AXPONA and more recently at the Newport Show. I already own this seminal album on CD, SACD (both SONY & MFSL), the original UK pressing on vinyl, bought the German reissue about 15 to 20 years ago, as well as the more recent Mobile Fidelity reissue, (all of these @ 33 1/3 RPM). Consider me a believer.  The new Mobile Fidelity One-Step reissue will be at 45 RPM and delivers a level of clarity and palpability that I didn't hear up until now, even on the SACDs.
When I played this at AXPONA and Newport and let Side One play through to the end, many times the audience clapped in appreciation. MFSL is on to a winner with this new ONE-STEP process. I can't wait to get my own copy (or two). Certainly this will be the most appreciated gift for the music lover in any household. (Hint, hint). OK, it is expensive at $100, but it comes in a hard box and is sure to become a collectors item, just as the MFSL UHQR titles are (which are on eBay from $300 – $1,500 Beatles Sgt. Peppers, sealed).  We will be sure to play this in Denver next weekend at RMAF.
What better way to end the day than to wind down, play some mellow tunes and relax with an ounce of God's own libation, a smooth and refined whiskey.
In 1912, Gilbey's of Dublin (a wine and spirits merchant, who bottled whiskey in bond) began selling a 12 year old whiskey named Redbreast. The name was a reference to the Redbreast Robin (a type of small bird, common in Ireland) and is attributed to the Chairman of Gilbey's, who was an avid ornithologist. In 1939 Jameson took over filling Gilbey's own casks. Two sherry casks were used for each bourbon cask. The brand died off with the closure of Jameson's distillery but was relaunched in 2010 from the Midleton Distillery which is approximately 20 miles outside of Cork City. Both Jameson and Midelton are part of the Irish Distiller's Group.
Over the years, my wife and I have slowly graduated from the Jameson & Power's 12 year old to the 12 year old Redbreast to the 15 and thought that life was grand. Unfortunately the 15 year old was only produced every four years, making it was hard to find. So when we found it, we stocked up—at least enough to tide us over until the next batch arrives in four years time. This was one of the richest and heaviest Irish pot still whiskeys, (until the 21 showed up). The Redbreast 15 is vatted from whiskeys aged between 15 and 19 years old and the cask selection is from 1st fill bourbon and sherry barrels.
A few weeks ago, a friend of mine—John Suveges of Laguna Beach—asked if I would swing by and set up his Luxman PD-171A turntable. After dialing in the tonearm arm with a Brinkmann Pi cartridge, we settled back to enjoy some tunes—wonderfully musical and utterly relaxing. John was the culprit who introduced us to the 12 year old Redbreast in the first instance, so I should not have been surprised when he produced a bottle of 21 year old Redbreast. Maybe not as dramatic as Moses parting the Red Sea, but certainly as climatic as King Arthur finding the Holy Grail. One ounce of this precious elixir revealed that this was indeed the ne plus ultra of Irish Whiskey. While there is a clear taste progression from the 12 year old to the 12 year old cask strength and on to the 15 year old. The 21 is a dramatic difference in taste, almost like a liqueur whiskey. The sherry overtones are more pronounced in the 21 over the 12 or 15. The initial taste is quite sweet with hints of vanilla and caramel. The second phase of taste is more complex and brings with it heat that covers your tongue with a glow. The third is more like the aftertaste, which leaves you with a sweet finish and an overall feeling of contentment. Truly the water of life (Uisce Beatha in Gaelic) = whiskey.
Tasting Notes from Celtic Whiskey Shop and Wines on the Green
Nose – Remarkable aroma spanning fresh tropical fruits, nuts and rich dried fruit.
Palate – Soft vanilla, toasted oak, sherry nuttiness with a dusting of Pot Still spices. Luscious fleshy fruit notes complete the creamy mouth feel. Lingers—seemingly forever—to oak and pot still spices and then—the final bow from the Barley—where it all began.
Colour – Dark golden
Made from malted and unmalted barley, which are milled and mashed before being triple-distilled through traditional copper-pot stills. Matured in a mixture of bourbon barrels and first-fill oloroso casks, as well as some refilled casks resulting in a rich and complex whiskey. Redbreast 21 was named the Irish Whiskey of the Year by Whisky Advocate. Expect to pay around $250 for a 70cl bottle. By the way, if you are spending some serious money on a magnificent bottle of whiskey, you owe it to yourself to buy a pair of the Riedel whiskey glasses ($50 a pair). It's the equivalent of replacing a generic power on your amp with a Shunyata Σ SIGMA High Current power cord. I know $3,500 is a lot of money, but what a transformation. No different than drinking out of the right glass. Sláinte (good health).
Interesting journey through the Blues, incorporating some of the best Blues from the USA and beyond. Back in the 60s and 70s in England and Ireland, many of the most prominent rock musicians were probably more steeped in the blues tradition than their American counterparts.
Hope you enjoy it !
Philip
Merging+ seem to have the lion's share of the Classical recording scene—talking about Tilsson Thomas' recent Beethoven cycle, the Concertgebouw, LSO Live and Marinsky recordings. Mastering engineer supremo Bob Ludwig at Gateway Mastering in Portland, Maine is a huge proponent of Merging's tools. In the past decade alone, he has won a dozen Grammys for Best Engineered Album, Non-Classical including:
Daft Punk – Random Access Memories (2014), Beck – Morning Phase (2015), and Alabama Shakes – Sound & Color (2016).
He also won Grammys for Best Surround Sound Album:
Dire Straits – Brothers In Arms (2006), Derek & the Dominos – Layla & Assorted, Love Songs (2012) and Beyoncé – Beyoncé (2015).
Philip's Musings on Bob Ludwig Albums (NEW)
And below are a couple older musings that you may have missed that are also albums mastered by Leonard Cohen.
One of the best Rock albums in years, Alabama Shakes – Sound & Color
More info about Bob Ludwig's use of Merging+ tools at http://www.merging.com/news/use-cases/bob-ludwig.
T.H.E. Show Newport 2016
The Hotel Irvine
June 2 – June 5, 2016
For a change this year, we teamed up with one of the most famous audiophile retailers and custom system designers in the United States. Also a recording engineer and record producer, Joseph Cali started out as a sales person at Audio Exchange in Manhattan in the 70s. After selling a stereo system to a casting agent, the agent asked him to read a part for an upcoming movie. That movie—which Joe subsequently starred in—was Saturday Night Fever. (More info on Joe's acting career can be found here). In the early 80s, Joe decided to return to his passion and began working with Chris Hansen selling high-end audio systems. In the early 90s, with the help of Mark Levinson he founded Cello Music & Film Systems. He also met future wife Lori Lieberman.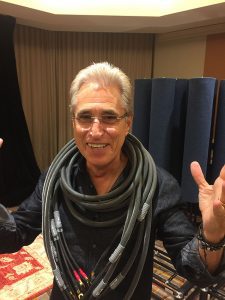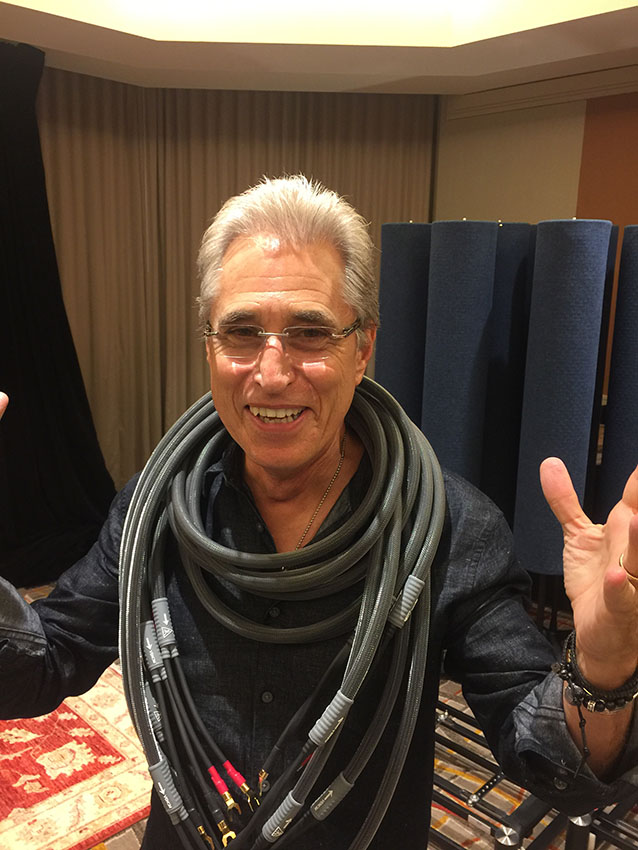 Today, Joe runs a successful custom install operation (Joseph Cali Systems Design out of Santa Monica, CA) that services the A-List celebrities and the leaders of the entertainment industry. His client list includes Oprah Winfrey, Les Moonves, Dr. Dre, Irving Azoff, Jimmy Lovine and more. Joe also records all of wife Lori Lieberman's albums and is also her tireless promoter. Joe not only arranged for Lori's new album Ready For The Storm to be released during the Newport Show on 180 gram vinyl from Chad Kassem's QRP, but also had the Lori Lieberman Band play on Saturday afternoon in the Pavilion.
Joe was kind enough to bring his personal pair of Vivid Giya G2s for the front channels, while we used a pair of Giya G3s for the rear channels in the 'Pelican Hill' Room at the Newport Show. The mandate was to show audiophiles how a world class stereo system could be incorporated into a cutting edge home theater. We also wanted to demonstrate how accessible high resolution 4K video could be from devices as simple as a Roku 4 streaming video device over wi-fi in our room, a Kalidescape movie player with downloaded UHD movies and the new UHD, HDR BluRays. We opted to skip the center channel so it wouldn't spoil the imaging of the stereo soundstage (the room geometry limited the depth and height needed for a center channel speaker behind an acoustically transparent screen).
Show Highlights
We were fortunate to be able to demonstrate for the first time in North America a combination of newsworthy (certainly to us) music and listening platforms:
Multi-channel Roon, scheduled for delivery by CEDIA (September). Beta software that proved to be quite stable.
Merging Technologies NADAC Player running a Roon Core, scheduled to launch at RMAF 2016. Controlled by an iPad. Storage can be a USB hard drive and/or a NAS on the network. Pricing TBD.
Channel Classics multichannel session recording of Mahler 3 in DSD256. Recorded in April by Tom Caulfield (5 x B&K mics in a DECCA tree) at the Bela Bartok National Concert Hall in Budapest. Ivan Fischer conducted the Budapest Festival Orchestra. This album will be released around the end of this year. Even playing this at home in stereo, the winds are about 20′ to the left from the listening chair, while the bass drum is approx. 50′ away, also to the left of the soundstage and clearly well beyond the boundaries of even our large listening room.In the unedited version of the first movement you will hear Ivan Fischer instruct the percussionist as to how he would like the bass drum to sound a little crisper. You can clearly hear, how far each is speaking relative to the microphones and you get a great handle on the Hall's acoustics. This album gets my vote / recommendation as the best acoustic recording of 2016.
Luxman B-1000f monoblocks fed by a line conditioner — Joe insisted that we bring Luxman's big guns to the show as he wanted to demonstrate effortless dynamics. So we brought Luxman's flagship B-1000f monoblocks, reviewed by Wes Marshall in Stereophile in February 2011. It was the first time we have ever demonstrated the huge Luxman monoblocks being fed by a line conditioner. As up until now, we felt that line conditioners tend to compress the dynamics. Clearly that is not the case with Shunyata Research's revolutionary new Denali line conditioner.
Shunyata Research Denali Line Conditioner — Last year, Dr. Daniel Melby used a Shunyata Research power conditioner to effectively reduce noise when performing Electrophysiology surgery. Differentiating noise from the subtle heart signals can be the difference between a successful and an unsuccessful procedure. Caelin Gabriel (Shunyata's lead designer) subsequently developed a conditioner specifically for scientific and medical applications that delivered results that were below the measured threshold of the test equipment.Shunyata's latest model, the Denali, uses the same technology originally developed for the medical imaging application. The Denali line conditioner reduces noise by over -40dB while actually improving the system's dynamic response. The sonic results provide unrivaled dynamics and a noise floor that allows amplifiers to plumb the depths of LF performance, while simultaneously cleaning up the midrange and allowing the amplifiers to deliver unrivaled high frequency extension.Short video of Dr Melby describing the procedure:


Awards

Audio Oasis Award from David Robinson and Positive Feedback Online

Audio Oasis Award from PFO for On a Higher Note's Pelican Hill Room at T.H.E. Show 2016

Audio Oasis Award from PFO for Prana Fidelity's Room at T.H.E. Show 2016, which featured the Luxman D-06u

Read more at Positive Feedback Online.

"Pelican Hill" Gallery

Eclipse Gallery

Press

'Pelican Hill' room at T.H.E. Show 2016 photo credit: Dennis Davis, The Audio Beat

"Reel-to-reel tape playback was popular in several rooms (six by my informal count), in none with more impact than the room shared by On A Higher Note, Joseph Cali Systems and Shunyata Research…I spent some considerable time listening to various tapes…the sound was simply stunning. While digital music and LPs were exceptional through the Giyas, the best of the reel-to-reel tape selection was truly a step above."

"Philip O'Hanlon of On A Higher Note had yet another great outing…treated listeners to a feast of sources…superior transient response and excellent instrumental texture…A fascinating and impressive demo—and very close to a Best of Show."

Luxman B-1000f monoblock and Vivid GIYA photo credit: Ron Resnick, Mono and Stereo

Ron Resnick on our "elaborate and very carefully structured demonstration":

"The demonstration showed clearly the transparency, naturalness and low-frequency capabilities of the Giya G2s. The Giya speakers never fail to impress. Joseph and Philip have been putting together top high-end audio systems for many years, and each of them is a very accomplished expert in the field."

Mono and Stereo also named our room as one of their Best Sounds of Show. Thank you Ron and Mono and Stereo!

John Atkinson of Stereophile included our room in his two favorite sounding rooms at T.H.E. Show:

"…a new Channel Classics recording of Mahler's Symphony 3, performed by Iván Fisher conducting the Budapest Festival Orchestra and recorded in multichannel DSD256, may well have been the finest recorded orchestral sound I have experienced."

photo credit: Stereophile and Thomas Norton

"Pelican Hill and Joseph Cali Systems set up an elaborate show…the demo was unquestionably dynamic, and certainly the most unique presentation at the show."

Eclipse's Single Point Source "makes a point" at T.H.E. Show 2016

Pelican Hill – On A Higher Note in conjunction with Joseph Cali Systems Design & Shunyata Research

Music Played

Bass solo – Gary Peacock Distinguished Friends Of Cello CD
Drum solo – Billy Elgart Distinguished Friends Of Cello CD (Both pieces recorded by Mark Levinson on two B&K calibration mics)
"A Piece of Me" – Lori Lieberman Ready for the Storm LP
"When The Levee Breaks" – Vanessa Fernandez When The Levee Breaks 1/4″ tape
"My Home is on the Delta" – Muddy Waters Folk Singer 1/2″ Tape
Mahler 3 – Ivan Fischer with the Budapest Festival Orchestra Quad DSD recording, multi-channel

Audio Equipment List

Pelican Hill equipment on Artesania Audio equipment racks

Luxman PD-171AL turntable, $6,500 inc armboard
SME M2-9R tonearm $1,900
SoundSmith "Hyperion" cartridge $8,500
Luxman DU-80 Universal Player $10,000
Otari MTR20 1/2" Reel to Reel (vintage)
SonoruS ATR-10 1/4" Reel to Reel $17,500
Luxman B-1000f monoblocks $30,0000 each (front)
Luxman M-700u stereo amps $10,000 each (rear)
Merging Technology – NADAC Player – Multi channel & stereo music player, running Roon (New product) NADAC $11,500
Vivid Giya G2 loudspeakers $25,000 each
Vivid Giya G3 loudspeakers $20,000 each
Shunyata Research cables, interconnects & power cords, Denali line conditioner $5,000 (new product)
Artesania Exoteryc 3-shelf equipment rack $6,000 each
Artesania Aire amplifier stands, $3,690 each

Video Equipment List

Video Equipment

Sony VW1100 ES 4K $29995
Lumagen 2144 4K Scaler $3995
Kaliedescape Stratos 4K $5995
Roku 4 4k streaming $129
Samsung UBD K8500 4K Bluray $399
MacIntosh Retina MacBook for 4K Video presentation
Cables by Proflex Advanced

Room #410 Equipment List

Eclipse room #410
It's summer here in southern California and a good time to have a look at what interesting new albums have come down the pike in past few months.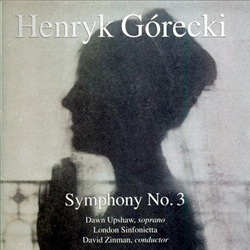 22 January — Gorecki: Symphony No. 3
Featuring the London Sinfonetta and soprano Dawn Upshaw, this recording of the Polish composer's 1976 work proved spellbinding to a diverse international audience. TIME called it "a transcendental meditation on mortality and redemption." One of the most important recent classical compositions.  The CD is great but the LP of this seminal recording is a pure delight.
Listen on Tidal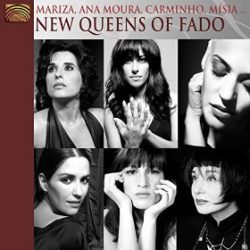 26 February — New Queens Of Fado
A lovely selection of songs from the top female fadistas representing Fado today. From the up-and-coming Katia Guerreiro, the powerful, seductively romantic voice of Cristina Branco, to Maria Ane Bobone, Malfalda Arnauth & Joana Amendoeira. The only major fadista singer missing is Mariza. Otherwise, exquisite guitar accompaniment with plaintive laments sung in Portuguese.
Listen on Tidal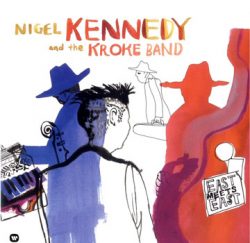 18 March — Nigel Kennedy East Meets East
Nigel Kennedy and the Kroke Band are classically trained musicians who explore Eastern European folk through the eyes of klezmer music. It's a pretty heady blend of melodies like "Ajde Jano," "Dafino," "Jovano, Jovanke," and "Ederlezi." The latter I first heard on a Goran Bregovich album. Beautiful haunting music, expertly well played. Gorgeous. Bought this originally on CD, now available on LP also.
Listen on Tidal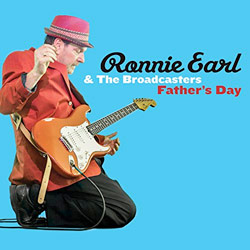 25 March — Ronnie Earl – Father's Day
Ronnie Earl is a veteran blues rock proponent with a sizzling hot guitar; he really excels on the slow blues tracks and it is easy to just get lost in his playing. This album has more variety than most others he has recorded with the addition of horns and vocals. Really well implemented blues, a mixture of covers and original tunes. Excellent sound quality.
Listen on Tidal
1 April — Eva Cassidy – Simply Eva
The album kicks off with Christine McVie's composition "Songbird", the first song that most Cassidy fans heard. But that session was from 1991 and here we are five years later with no overdubs or supporting musicians. Another Cassidy standard is "Over The Rainbow" but this is quite a different version—a simple delicate acoustic guitar accompaniment highlights this exquisite voice. Truly precious.
Listen on Tidal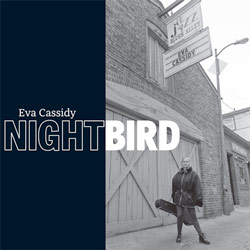 Eva Cassidy – Nightbird
My favorite Eva Cassidy album was the 1997 Live At Blues Alley. Sound quality was superb, performance sublime. However, recently released is the complete concert—all 33 tracks on a double CD or double CD & DVD (PAL) in Europe and four LPs for approx. $50. Her version of "Bridge Over Troubled Waters" is riveting. If you like Eva Cassidy, this is a MUST OWN.
Listen on Tidal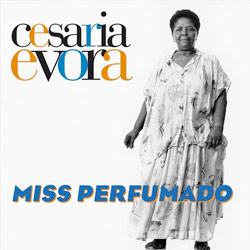 8 April — Cesaria Evora – Miss Perfumado
Here is a monster of an album, originally released on CD in 1992. I LOVED this album twenty years ago and am eagerly awaited its release on LP. Cesaria Evora sings in Portuguese, a musical style called Morna from Cape Verde. Such beautiful bittersweet music that will melt your heart.
Listen on Tidal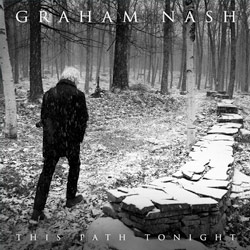 15 April — Graham Nash – This Path Tonight
I was fortunate enough to first hear this album during CES, when Graham Nash visited us and allowed us to play select cuts from his notebook computer. This is his first solo album in fourteen years. Jon Iverson was kind enough to give me a signed  copy of the LP for my birthday, I have the high rez download from HD Tracks also.
Listen on Tidal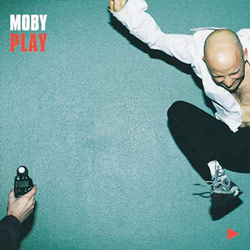 13 May — Moby Play
This is a reissue, the original LP in mint condition is fetching approximately $300. I used the gospel song "Run On" (featuring the Blind boys Of Alabama) in Demo XVIII. Bought this originally on CD—lots of fun music and well recorded, so you can imagine my delight on picking this up on vinyl. It's just fun music, enjoy!
Listen on Tidal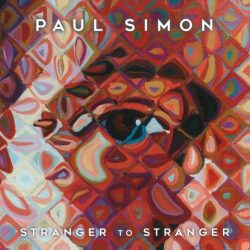 3 June – Paul Simon Stranger to Stranger
A new album from Paul Simon is always a welcome occasion—as welcome as any old friend who crosses the portal after an absence of a few or many years. So you can imagine my delight to receive Paul Simon's 13th album in the mail. I had forgotten that I had ordered it. At the ripe age of 74, Simon has produced another album that defies expectations and pushes the boundaries of his compositional style. He is still in fine voice, as sweet as in his last superb album So Beautiful Or So What. Stranger to Stranger leans on Harry Partch the 20th Century American composer and theorist who created custom-made instruments in microtonal tunings. Besides recording sounds from various Partch instruments, one of the key realizations Simon gathered from Partch was the observation that singing in music is akin to human speech, and Simon started to shape vocal lines on the album that way.
Check out a couple of tunes: "Proof Of Love"—Simon in fine form as gorgeous a melody as you could ask for. Looking for a tune that's a little more inventive? "Wristband" fits the bill perfectly. Listen to this a couple of times and it becomes abundantly clear that time has not eroded Simon's musical prowess one bit. Sonically, it's hard for me to recommend this album to an audiophile because someone mucked up the sound in the upper midrange – it's hard and harsh.
Listen on Tidal