" I think the best way to look at the MQ-88 is as a cost-no-object, artisanal maxing out of classic 1950s push-pull tubed power-amp design." – John Marks, Stereophile.  Read more here.
Since inception in 1925, Luxman has never been about mass produced products. In the similar vein, this family of Luxman products, the MQ-88 vacuum tube stereo amplifier, the CL-88 vacuum tube control amplifier, the EQ-88 moving magnet phonostage and the MT-88 moving coil transformer were designed in Japan, with each part carefully tested/evaluated, including many custom-made parts, all to work together while preserving the functionality and special-designed features, making each of these Luxman component worthy of its pedigree.
Apart from the shared Power Supply, the amplifier designs are usually dual mono. Not only are the transformers made in Japan to their specification, Luxman selects the color paint used on the resistors (to identify value & tolerance) based on extensive listening tests. The chassis are carefully tuned with carefully controlled vibration and resonance, performing much like a musical instrument.
This family of Luxman products come with signature attention to detail most only found in Japanese assembly and testing. The amplifiers come wrapped in a cloth shroud with elastic underneath with all of the RCA & XLR sockets being protected from oxidation by individual plastic sleeves. Even the power cord is a cut above the normal give-away with good sound abound to achieve the superior Luxman sound that so many revere, love, and lust after.
Stereo Amplifier – MQ-88 vs MQ-88u
Luxman has a long tradition of producing some of the finest vacuum tube amplifiers in the world. The MQ-88 has taken that tradition and incorporated their innovations in resonance and vibration control to raise the ante even higher.  This is a classic tetrode design, where low distortion and linear output were chosen in favor of maximum power from the KT-88 output tubes. The lower output from the output tubes will also help in a longer useful life of the tubes.
By cleverly hanging the electronics from the 15mm (5/8″) top plate, resonances & mechanical vibrations are isolated from the delicate vacuum tube electronics. Even the cast iron feet are bolted to solid aluminium L shaped stand-offs, which in turn are bolted to the 15mm top plate.  There is no circuit board, all the parts are hard wired to each other.
There are two sets of outputs, variable so that a single input (e.g. a CD player can be connected directly ) and then the output to the loudspeakers can be adjusted. Or fixed, so that a separate preamplifier (such as the partnering control amplifier the CL-88) can be using for switching between inputs as well as controlling the volume.
The MQ-88 Stereo Amplifier have both fixed and variable inputs and can be used as integrated amplifier with a single input with a volume control in the front panel.  Comes standard with a grill to cover all of the vacuum tubes, which can be easily removed.
Bias for each of the output tubes can be adjusted on the top panel. The bias meter is a convenient way to monitor each individual output tubes bias setting, to maintain optimum performance.
When Luxman released MQ-88u to replace their MQ-88, On A Higher Note declined to import the new unit.  Instead we stocked up on their MQ-88 and have been supplying Luxman purists this original unit for the following reasons:
1. MQ-88 has twice the output of MQ-88u (MQ-88 is 40-50 watts vs MQ-88u is 20-25 watts),
2. MQ-88 was made in Japan and used local parts but MQ-88u involved more foreign parts sourcing,
3. MQ-88's release was a return to Luxman's roots, as one of the oldest tube amplifier manufacturers in the world. Superior build quality compared to their MQ-88u.
Control Amplifier – CL-88
Luxman's stereo vacuum tube control amplifier, with an ALPS precision brass, four gang volume control, featuring an in-built mute function. By touching the centre of the volume control, the sound mutes at once. Signal switching is performed by a golden switch immersed in a nitrogen container, located near the input terminals in order to maintain a low S/N Ratio. Also available, the MT-88 moving coil step-up transformer.
Kappa Alloy RCA Jacks – This custom RCA socket was developed for the universal music player DU-80, it is a unique blend of copper and brass, chosen for its conductance properties, This kappa alloy material is used for both the RCA input/output terminals, holds a secure connection and ensures that any sound quality deterioration is kept to a minimum.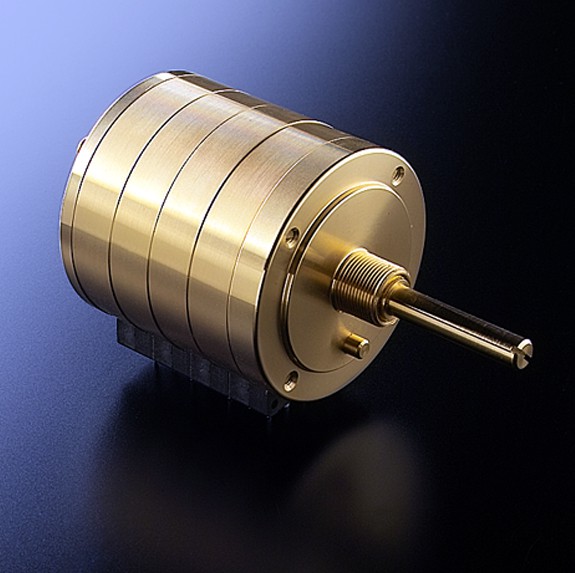 Volume Control – The volume control on this is the same as their L-509u – a solid brass, four gang ALPs potentiometer that is too heavy to be motorized, hence the lack of a remote control.  It does however provide a linear attenuation and gain throughout the range, holding both channels perfectly in balance even at low amplitude.
Mechanical Grounding – Throughout the 88 vacuum tube series, a 15mm thick top panel and solid brass supports are used as a suspension structure. By cleverly hanging the electronics from the top plate, the mechanical vibrations are isolated from the delicate low level music signal.  The gradation cast-iron legs are provided to protect the tiny delicate sound signals from unwanted vibration.
EQ-88 Moving Magnet Phono Stage and MT-88 Moving Coil Transformer
The CL-88, the Control Amplifier with line stage can supply power to the matching EQ-88 Moving Magnet Phono Stage for use with a moving coil cartridge. However, you will need to pair that up with the MT-88 Moving Coil Transformer which provides initial gain as well as RIAA Curve equalization.  It does not add any noise to the signal as it is a passive device.
The combination of low distortion, wide bandwidth and superior common-mode rejection make these transformers an ideal choice for moving coil applications.  Hitachi Metals, LTD. developed the core material; nano-crystal soft magnetic material. The frequency response was optimized for audio use, strain quality and high saturation magnetic flux density, has united magnetic permeability, as a core of MC transformer which handles the music signal of the minute cartridge signal it is superior.
OPEQ-88 Power Supply
An outboard power supply, the OPEQ-88 is also available for use with this combination.
Conclusion
This lineage of Luxman components is meant to all work together as a full solution to obtain the ultimate Luxman vaccum tube sound.  For the first time, they are being offered at a substantial discount during our gift sale.  There are only a few of these units left in the original, new in the box condition.
Contact us with questions.